Yup. Your favourite cardigan-wearing BFF from the 60s is coming back this month for a badass marathon on Twitch. Starting May 15th at noon PST (that's 3pm EST  if you're like me and hate timezone math) Twitch will be streaming all 886 episodes of Mr. Rogers' Neighborhood.
EIGHT. HUNDRED. EIGHTY. SIX. EPISODES.
This is intense. They'll even be sharing episodes that have only hit the air once and some that you can't watch anywhere else online.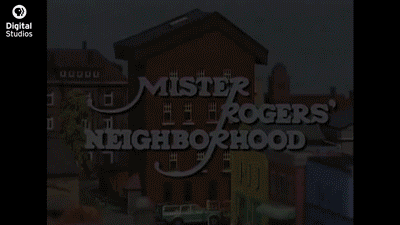 Why are they doing it? In addition to the obvious fact that the show had an incredible impact on generations of kids and parents during its 38 year run from 1963 to 2001, Twitch wants to use their community impact to create awareness and raise funds to support PBS.
The show aired on PBS from 1970 to 2001 and I think for many, Mr. Rogers was the embodiment of the network — or at least I know I could recognize that as a child when I would watch the show with my mother. I'm not sure any other personality from the network stood out like Fred Rogers and I'm SO excited to watch the upcoming marathon.
I'm especially excited to share the show with my own daughter. It's time for a whole new generation to fall in love with Fred and his colourful cast of make believe characters.
Head to twitch.tv/misterrogers and hit the follow button so you don't miss it.